Causeway Marine
960 East Bay Avenue,
Manahawkin NJ, 08050
Tel:(609) 597-3488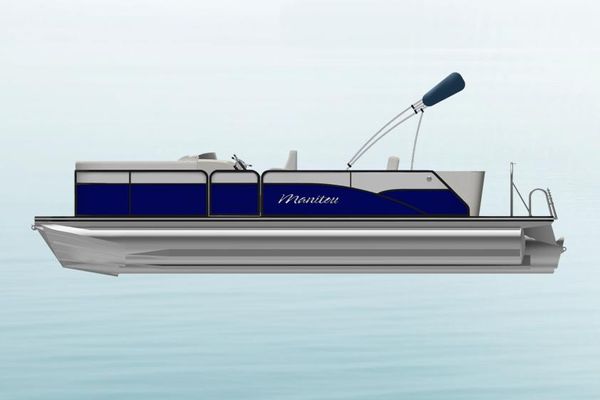 2022 Manitou Oasis Angler
Nothing beats a long day fishing, and the Oasis Angler makes sure that you have the equipment you need to stay out from dawn until dusk. With a versatile seating layout, and fish-finding Garmin ECHOMAP™ 7" display, this boat is equipped to create great fishing memories. Wraparound seating forward paired with designated fishing seats aft combine to make the perfect all-around performer. Lounge, enjoy your favorite watersports, or grab your rod and wait and see what bites. A true triple threat. Five different pontoon combinations, one common denominator: The ability to power onto plane with ease, glide through a turn, take the sting out of rough water and run like the wind. A flexible platform for fishing, watersports or the evening cruise.
Available in 20' to 22'. Measurements shown for 22' boat. Contact Dealer for more information.
Dimensions/Capacities
Weight:
20 Full Front Twin Tube: 2,005 lbs (909 kg)
22 Full Front Twin Tube: 2,205 lbs (1,000 kg)
20 Full Front VP & VP II: 2,460 lbs (1,116 kg)
22 Full Front VP & VP II: 2,685 lbs (1,218 kg)
20 Full Front SHP 373: 2,540 lbs (1,152 kg)
22 Full Front SHP 373: 2,785 lbs (1,263 kg)
22 Full Front SHP 575: 2,910 lbs (1,320 kg)
Persons/Capacities:
20 Full Front Twin Tube: 8 / 1,510 lbs (685 kg)
22 Full Front Twin Tube: 10 / 1,660 lbs (753 kg)
20 Full Front VP: 8 / 1,595 lbs (723 kg)
20 Full Front VP II: 8 / 1,595 lbs (723 kg)
22 Full Front VP: 10 / 1,875 lbs (850 kg)
22 Full Front VP II: 10 / 1,875 lbs (850 kg)
20 Full Front SHP 373: 8 / 1,575 lbs (714 kg)
22 Full Front SHP 373: 10 / 1,695 lbs (769 kg)
22 Full Front SHP 575: 11 / 1,935 lbs (878 kg)
Length Overall:
20 Full Front Twin Tube: 20' 11" (6.38m)
22 Full Front Twin Tube: 22' 11" (6.99m)
20 Full Front SHP 373, VP & VP II: 20' 10" (6.35m)
22 Full Front SHP 373, 575, VP & VP II: 22' 10" (6.96m)
Deck Overall:
20 Full Front Twin Tube: 19' 7" (5.97m)
22 Full Front Twin Tube: 21' 7" (6.58m)
20 Full Front VP & VP II: 19' 8" (5.99m)
22 Full Front VP & VP II: 21' 8" (6.60m)
20 Full Front SHP 373: 20' 4" (6.20m)
22 Full Front SHP 373 & 575: 22' 4" (6.81m)
Max HP:
20 Full Front Twin Tube: 90 HP
22 Full Front Twin Tube: 115 HP
Full Front VP: 150 HP
20 Full Front VP II: 175 HP
22 Full Front VP II: 200 HP
20 Full Front SHP 373: 175 HP
22 Full Front SHP 373 & 575: 250 HP